Peace Brigades International's project in Mexico has been working and accompanying human rights defenders in the country for more than 20 years. Our mission is to maintain and expand the spaces of action for human rights defenders who demand and promote the fulfillment of human rights through non-violence. Since the opening of our first office in Mexico City two decades ago, we began to work through international accompaniment, providing protection and security, training and raising awareness of the struggles of human rights defenders in Mexico. At the same time, we work on political advocacy strategies with accompanied cases and with Mexican authorities at all three levels (municipal, state and federal) as well as the international community to urge changes and commitments in favor of human rights and more democratic and inclusive societies.
We work in a network with other civil society and international organisations to draw together common strategies as well as to make visible the recommendations and international agreements on the protection of human rights in different parts of Mexico. We are currently accompanying a variety of processes in Chihuahua, Guerrero, Puebla, Morelos and in the past we have been present and continue to have relationships with organisations and individuals in Guerrero, Oaxaca, Coahuila and Mexico City.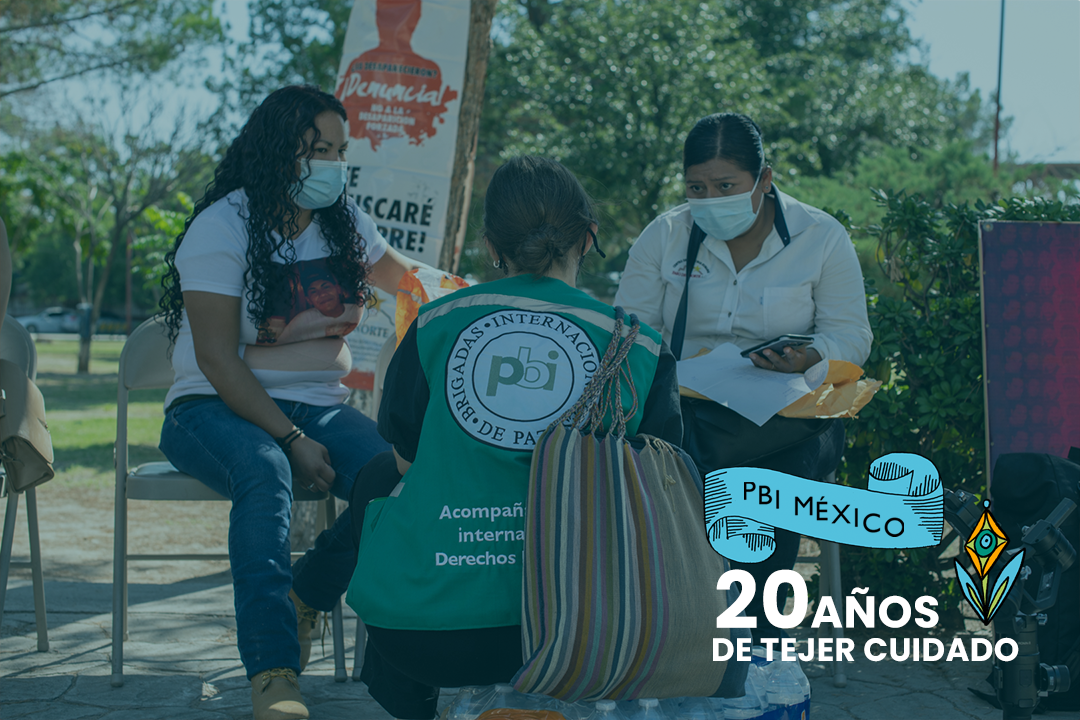 Like the rest of the projects and national groups of Peace Brigades International, we are built through international solidarity. The main form of this is the field presence of volunteers. However, if you want to show solidarity and join us so that human rights defenders at risk can have safe spaces to continue their important work, we invite you to collaborate with us through your donation.