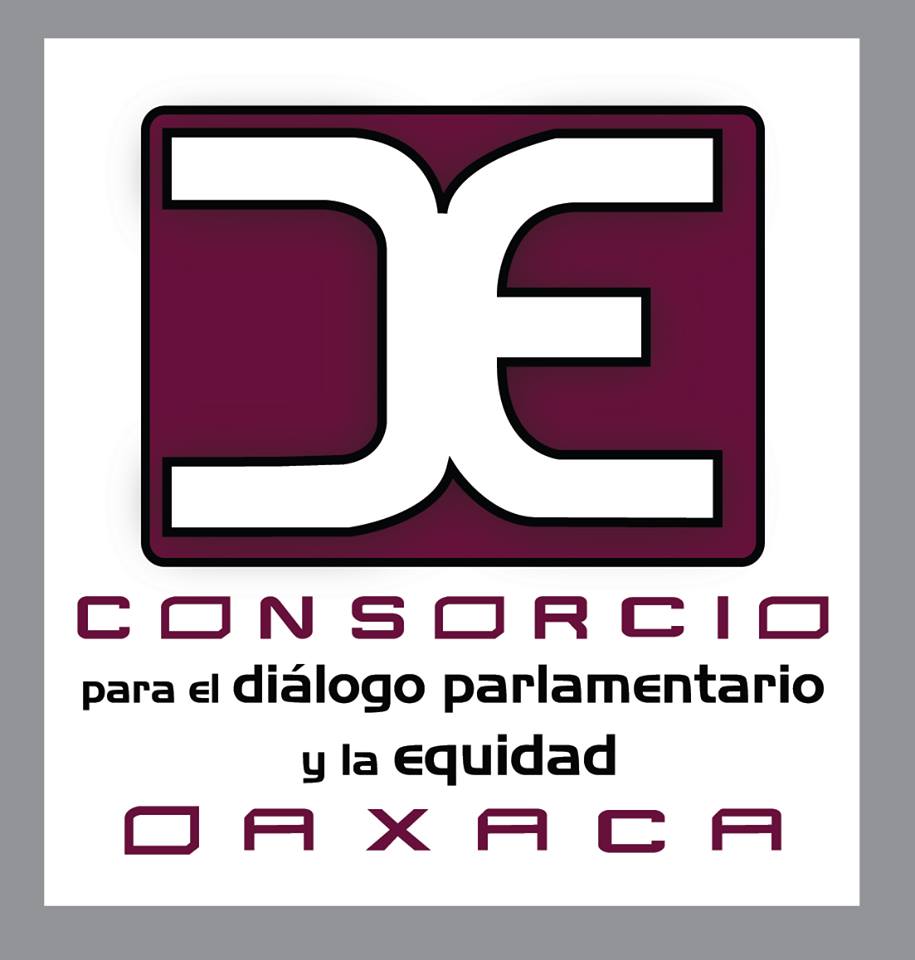 Consortium Oaxaca was founded in 2003, with the objective of promoting a state-level legislative framework that supports women's rights. From the beginning, the organization has focused on gender-based violence and women's rights. It was launched in a context marked by social inequality, discrimination, and violence against women. In Oaxaca, and especially in municipalities which are majority indigenous, women's political participation in decision-making spaces is marginal and severely limited. This is because of the prevailing social and political structure which favors and supports inequities, combined with cultural factors that discriminate against women and restrict women's participation.
Consortium Oaxaca has made a notable contribution in documenting and accompanying cases of gender-based violence in Oaxaca. It also participates actively in Oaxaca's social movement and in strategic spaces at a national level. It has contributed to several advances in human rights, and in 2017 it launched the website Violencia feminicida en Oaxaca (Femicidal violence in Oaxaca) which documents and organizes gender-based violence cases in the state. Consortium Oaxaca is one of the organizations behind the Mesoamerican Initiative of Women Human Rights Defenders (Iniciativa Mesoamericana de Mujeres Defensoras de Derechos Humanos, IM-Defensoras) and the National Network of Women Human Rights Defenders in Mexico (Red Nacional de Defensoras de Derechos Humanos en México, RNDDHM). It also coordinates the Network of Women Activists and Human Rights Defenders in Oaxaca (Red de Mujeres Activistas y Defensoras de Derechos Humanos de Oaxaca). In 2016, it opened La Serena Rest House in Oaxaca, a space for rest and self-care which falls within the consortium's national and regional strategy for the holistic protection of women human rights defenders (WHRDs).
Many Mexican HRDs who defend women's rights and question traditional patriarchal structures and norms constitute one of the nation's most vulnerable groups, according to the UN Special Rapporteur on the situation of human rights defenders, Michel Forst. International bodies have also noted the high levels of violence and the specific risks faced by WHRDs in general, and particularly those who defend the right to land and territory in community contexts. Many of the WHRDs accompanied by Consortium Oaxaca have been the target of—and continue to face—threats, criminalization, defamation, harassment, and social stigma because of their legitimate work for human rights, and because they are women.
Since 2008, PBI has held periodic meetings with Consortium Oaxaca, and we have provided workshops to strengthen their security skills. In response to an increase in threats for their work and that of the WHRDs they accompany, Consortium Oaxaca requested international accompaniment from PBI in late 2015.
The risks faced by consortium members are high because of the cases that Consortium Oaxaca accompanies and its work promoting and defending women's rights. PBI has therefore provided them with international accompaniment since March 2016.
Consortium Oaxaca has eight work areas:
Training and capacity building: The consortium promotes space for capacity building and training, to strengthen women's leadership and gender equality. This area also allows it to conduct actions for the defense, protection, and self-care of WHRDs in Mexico and Mesoamerica.
Holistic feminist protection for WHRDs: The consortium accompanies WHRDs, offering self-care, security and digital-security tools that contribute to the wellbeing and sustainability of the social movements the women participate in.
Youth and human rights program: The consortium has worked with young people from communities in the Sierra Norte, Mixteca and Valles Centrales regions, particularly at middle-high levels in education institutions, promoting sexual and reproductive rights, gender equality, nonviolence, and social inclusion from the perspective of human rights and respect for diversity.
Community work: The consortium's community work is focused primarily in the Mixe region, where it promotes and facilitates training, capacity building, legal accompaniment, movement building, and social transformation. It has also trained women to attend to others who are victim to gender-based violence in the Sierra Norte, Triqui, Mixteca, and Valles Centrales regions.
Legal accompaniment: The consortium promotes an accessible and useful legal framework for women. It provides legal advice and accompaniment to women who have suffered violence and documents emblematic cases. It also offers accompaniment and guidance to the relatives of people criminalized for their participation in protest movements.
Movement building: The consortium strengthens alliances and participates in civil networks, such as the Huaxyacac Collective (Colectivo Huaxyacac), the Espacio Civil de Oaxaca (Oaxacan Civil Space), the National Network of Women and Men Lawyers in Defense of Reproductive Choice (Red Nacional de Abogadas y Abogados por la Defensa de la Reproducción Elegida, RADAR 4°), the National Citizens´Observatory on Feminicide (OCNF) and the Mesoamerican Initiative of Women Human Rights Defenders (IM Defensoras)
Social transformation: The consortium accompanies and facilitates the creation of local and regional networks with indigenous, mestiza, rura,l and urban women to defend their rights. It promotes dialogue with community, state and federal authorities to advocate on legislation and public policies that support women.
Public advocacy
Consortium Oaxaca conducts information campaigns on women's rights and gender equality. It seeks to increase public opinion in support of women's rights and to broaden the democratic freedoms of community radio stations and local media. To increase visibility on these issues, the consortium produces reports of women's rights, and violations against those rights, at a local and national level.
For more information on Consortium Oaxaca's work, see: